2022 Season
Opening Date: Saturday, May 29th at 8:00 am
Closing Date: Sunday, September 19 at 8:00 pm

Hours of Operation:
6:00 am – 8:00 am (Lap Swim)
8:00 am - 9:00 pm (Open Swim)
---
Internet Wi-Fi is available:
Network: Hawkseye
Password: hawkseyepool

---
| | |
| --- | --- |
| | A Pool pass / Keyfob is required to enter the pool. How to obtain a keyfob can be seen below or in this link. |
---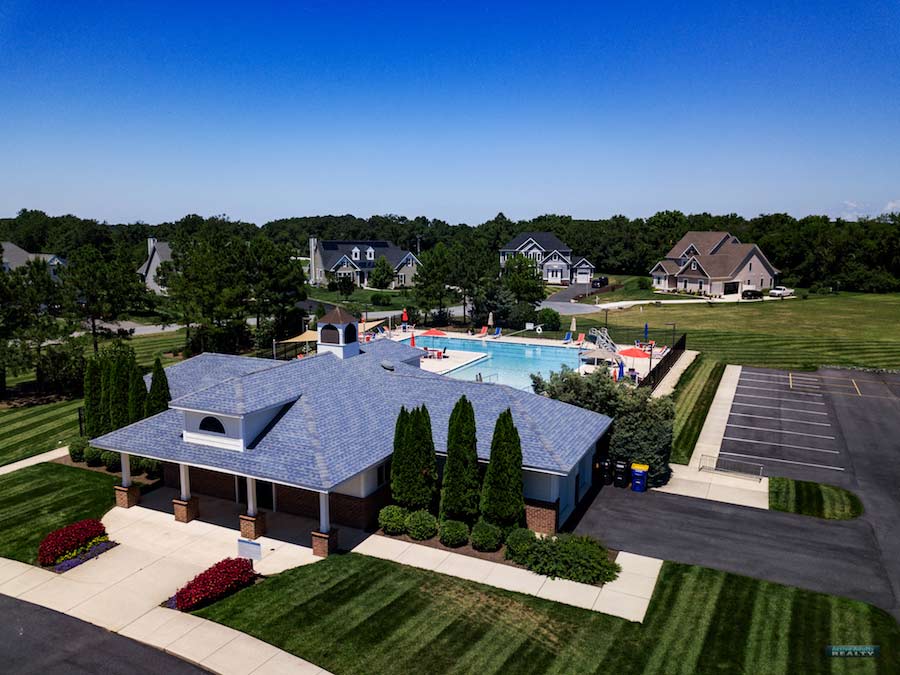 Important Information:
Emergency Telephone - There is an outside phone for emergency 911 use only. The phone is located in the red box located on the right as you leave the pool. For all emergencies, dial 911 and give the location of the pool which is 35459 Red Tail Court, Lewes, DE 19958.


First Aid Kit - One is provided in the outdoor kitchen AED Defibrillator- One is provided and will be hung on the pool house wall


Fire Extinguishers are located near the men's locker room & at the side of the pump room door. Wi-Fi is available:


There will be no lifeguards on duty. Children under the age of 14 must be accompanied by an adult (someone over the age of 18). Use of the pool and pool area will be at the members and their guests own risk. Except for immediate family members, overnight house guests and child care providers (18 or over rule applies), your pool pass may not be used by anyone without the property owner being present.


Members Responsibilities: it will be the responsibility of those using the pool to keep the area clean. All umbrellas should be closed after use to prevent damage from winds. Please place all trash in the proper containers provided. If you notice any damage or have any concerns, please report it immediately to HPS Property Management.


Pool Access: The pool gate will be locked at all times by the electronic locking system. The gate should never be propped open; law requires a locked gate. Your pass will only work during times the pool is open. Pool passes will be registered to individual Hawkseye members and will electronically log when you enter the pool area. Do not allow other residents/guests to access the pool with your pass.


---
Pool Management Company:
Best Aquatic Management will be responsible for maintaining our pool. A technician will conduct a daily service and inspection of the entire facility. The cleaning schedule is daily: clean the restrooms, refill supplies and empty the trash.


Outdoor Kitchen:
The kitchen is available for all residents. Please clean up after each use. If more propane is needed, notify HPS Property Management.


Pool Pass:
Each Hawkseye member receives two pool passes. Members can purchase up to a total of four passes at a cost of $20.00 each. If you lose a pass, report it immediately to HPS Property Management so the pass can be deactivated. A replacement pass will be issued for $20.00. If you are moving, please contact HPS


Pool Parties:
Pool parties are available. You will need to fill out a pool party reservation form in advance (3 weeks prior) and submit to HawkseyePOA@gmail.com for approval. Depending on the number and age of guests a lifeguard may be required during a pool party at the host owner's expense. The host family is responsible for set-up, cleaning afterwards, and all expenses stemming from the party.


Violation of Pool Rules/Policies:
Violation of rules may result in loss of pool privileges.
▪ First violation is a warning
▪ Second violation will be a 1-week deactivation of pool pass
▪ Final violation will result in deactivation of pool pass for the balance of the season
Report violations to HPS Property Management Hawkseye
Pool Contacts: HPS Property Management (302-227-7878)